"I Want New Adventures!" Pogrebnyak-in "Ural"
"I Want New Adventures!" Pogrebnyak-in "Ural"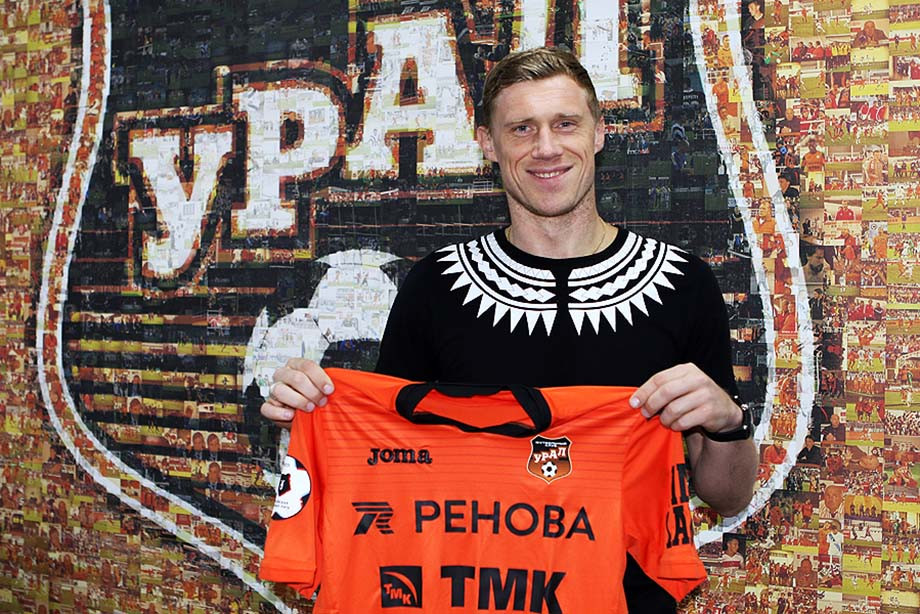 -How did the variant with "Ural" arise? -after Dmitry Vladimirovich Parfenov led this team. "Ural" led me from the trauma to the present day. We've been on contact all the time.
"You mean to go after the coach?" -Yes, it henchman him and the leadership of the Urals.
-How much more do you plan to play? "While there is strength, I will play. In the four months that I was traumatized, I realized I really missed football. I want a new adventure. I hope to get them with the Urals in full.
— What goals do you set for yourself in the team? "Ural" is a very ambitious team. I just want to help the guys get points.
"My father is a pilgrim, walking in holy places. Today he saw a miracle, my double "
Pavel Pogrebnyak told about a double in the gate of the Urals, why it is a miracle, and the upcoming match against Spartak for the cup.
— What is the term of the contract? Until the end of the season. Then everything will depend on my performances.
— Will the family be transported to Yekaterinburg? "Let us think about this issue together.
When can we see you on the pitch? -I hope that it will be possible to enter the field already in the first half of the season. I want to play.
— How many doctors are given to restore? "It's hard for me to talk about it, but about a half or two months.
-Ural was the only option? There were more options. Including abroad. But these options were hard to implement because I was traumatized.
It's unpleasant. What is the situation with the debts that you have "Tosno"? -The situation is the same, unfortunately. Everyone is silent. Silence, as if nothing happens. I understand that until the criminal case is not lead-no one wakes. We will try to get our money back by all means.
Are you ready to reach this? Course. It's not normal when this happens. It's an initiative of the whole team, not just mine.
— When do you plan to move to active actions? We've already crossed. The application has been filed for a long time. The idea of the event should have already begun. But you know it's not that simple.
-Do you think this would stir the leadership of "Tosno"? "I hope they will at least get in touch.
"Tosno", we will remember you so…
You lived a short but vivid life.