The beauty of the day. Maria Pogrebnyak already tried the form of "Ural"
The beauty of the day. Maria Pogrebnyak already tried the form of "Ural"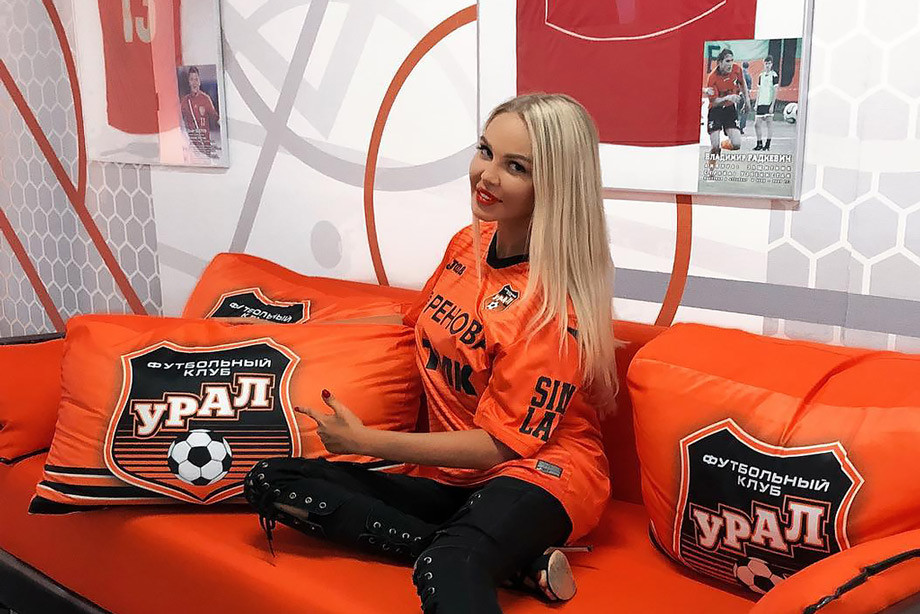 Today it became known that Pavel Pogrebnyak signed a contract with the Urals for a period of one year on the rights of a free agent. To your attention we present Maria Pogrebnyak – designer of clothes, businesswoman, singer and wife of the well-known football player.
Maria escorted her husband, who arrived to sign the contract, and already managed to try the game form "Ural". But, unfortunately, will not be able to stay with Paul-she will have to return to Moscow to prepare children for school.
Mary has an opinion on many topics-for example, she does not hesitate to criticize the authors of the broadcasts about the wives of football players. We hope that this material will be to her liking.
Maria is an exemplary mother. They and Paul have three wonderful children, with whom, while the footballer was without a club, they spent a vacation on the shore of Turkey.
The wife of the striker "Ural" not only supports the family hearth, but also engaged in several business projects, in particular, their brand of clothing. The income of the Pogrebnyak family is only growing.
Paul's wife also in her "Instagram" announced women's meetings for cheerleaders of the Urals team. And also promised to prepare a special collection of T-shirts. Guys, wait a short time, start to postpone from lunch!
If you have any questions about the care of yourself, you can always ask Maria a question in the comments, she communicates with their subscribers and give the necessary advice.
In addition to answering questions, Maria herself is not shy to learn the opinions of her followers.