Portugal makes a step towards Russia in the UEFA ranking
Portugal makes a step towards Russia in the UEFA ranking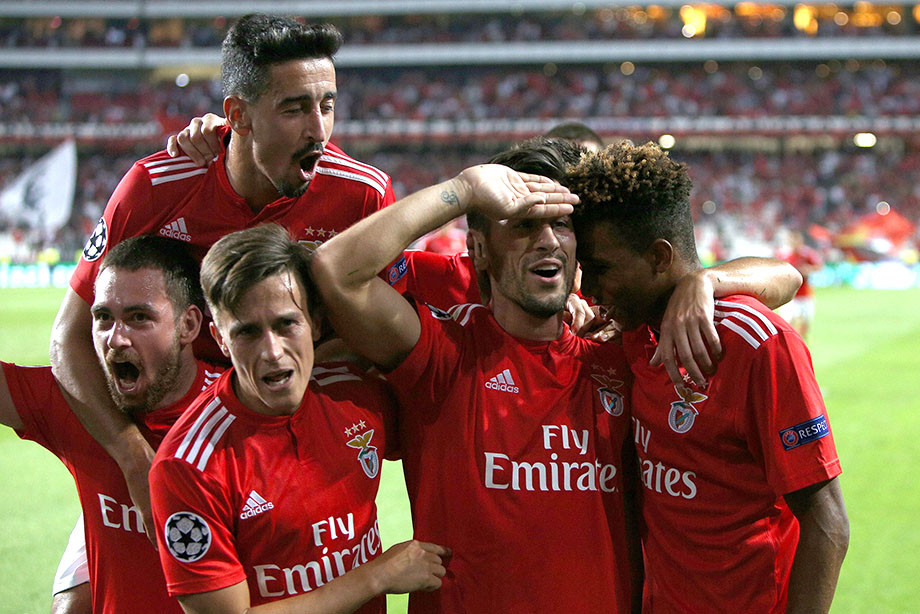 7th Place-Portugal (+ 1,000 points)
The Portuguese have corrected their position at the expense of victory "Benfica" over PAOK (4:1). The fact is that the country has received additional bonuses for the release of another representative in the group stage of the Champions League. As a result of this week the league added a whole score. "Spartak" could not do such a stunt, so our separation was noticeably reduced. But it is unlikely that this will continue: Portugal has only 3 clubs out of 5.
Goalkeeper PAOK made a wild mistake. Will the Greeks get "Spartak" again?
"Fiery" matches in Thessaloniki and Salzburg. And also sad news for Alexander Gleb.
6th place-Russia (+ 0.083 points)
The draw of Ufa with Rangers is the only positive result of our clubs this week. But, given the departure from the tournament, hardly anyone thinks it is. Ufa left European and finally brought to the piggy bank of the country 0.083 points. Given the defeat of Zenit, they were the only ones for Russia in this round.
5th place-France (+ 0.166 points)
"Bordeaux" – while the main and only getter from France, the club has already won five victories in the Europa League. One of them happened on this tour. The winning game with Ghent (2:0) helped to score 0.166 points for the country. This is twice the result of Russia-the gap between the leagues grew slightly. Now they share more than five and a half points.
The rivals of Lokomotiv and CSKA in the Champions League. Main
The results of the draw group stage champions 2018/19.
Other
Dynamo Kyiv, departing from champions, totaled a failure of Ukrainian clubs in Europe this summer. According to its results, the neighbors scored only 1.800 points-the least in the top ten.
The Scots were very strong. Their "Celtic" and "Rangers" for a long time together reached the group stage of Cups, and there are all the prerequisites to improve the already solid result.
Promes brought luck to Sevilla. The most interesting thing in Le, except for the matches of our
Goalkeeper "Sarpsborg 08" Alexander Vasjutin, as well as his native "Zenit", will perform at the group stage of the Europa League.
But the Serbs, barely speeding, lost one representative. "Besiktas" has knocked out "Partizan", and now the country is represented in Europe only "Crvenoj star". Up to this point, Serbia was the leader in the number of points in the Uefa ranking (in the season-18/19).