John Terry in Spartak. What they think about it in England
John Terry in Spartak. What they think about it in England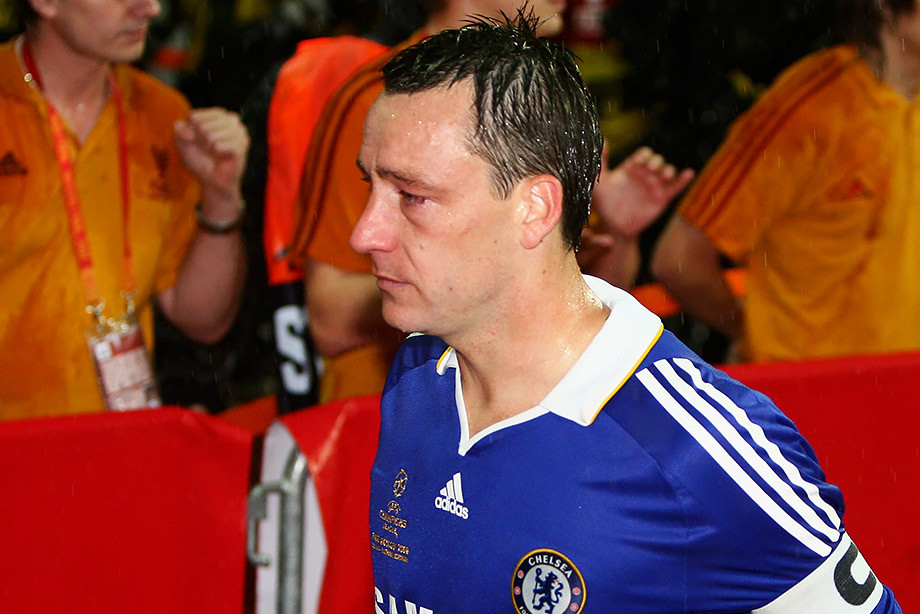 Recently in Russian, and world football jerked transfer bomb. One of the most well-informed Italian journalists, Gianluca Di Marzio, said that the legend of Chelsea and England's John Terry is examination for Spartak Moscow. Later, a video appeared, as Terry leaves the Italian clinic in the company of Marco Trabukki. This fact allows to speak about transition as about almost accompli fact.
We asked the English colleagues what they think about such an unexpected turn in the career of the famous defender.
Question of the day. John Terry in Spartak-are you shocked?
Craziness after the World Cup continues. After Marchisio to Russia the legend of English football travels.
Neil Makliman, the Sun:
— Terry can't have happy memories of Moscow – he didn't score a penalty in the 2008 UEFA Champions League final against Manchester United. I know that he did not want to play in the NS on any team except Chelsea, so he could not be in this league. He was associated with the Lisbon sporting, but he chose Spartak. In December will be 38 years, so this transfer-not for years ahead.
Terry has not had a game practice since May, so it takes time to re-dial the form. As for the perception of this transition by the public, taking into account the political component, there is no misunderstanding. Yes, Russia is increasingly seen as an aggressive and dangerous nation that intervenes in western elections, poisons British citizens, and wins the Olympic Games with deception… But if Terry wants to play in Russia, he is free to do what he wants.
Tom Williams, AFP:
"This transition is a big surprise for me. Last season he regularly played in Aston Villa and helped her to get into the playoffs of Chempionshipa, but he is not the player that once was. It is a big surprise that he is moving abroad, not to mention that John has chosen Moscow. He is a very "English" guy and a player of English style, so it will be interesting to see how he would live in Russia.
I have not seen an extensive public reaction to this – people are just very surprised. I think Terry talked to Abramovich about Spartak and what life is like in Moscow. This could be an important factor in his decision.
John Terry in Spartak. The world is crazy
The legend of the England national team is now in Russia. It's supertransfer.
Jack Pitt-Brooke, the Independent: — John Terry has played a brilliant role in Chelsea for many years, but now he is "the wrong" because of his age. Last year he did a great job at Aston Villa in 0222nd, but he needed another challenge from England. I thought he would move to China or the US. The fact that he is traveling to Russia shows that he still wants to play at a high level. Terry is a brilliant leader and speaker. If his new teammates have problems with the English language, John may not be as effective as everyone is accustomed to seeing him.
The English public responded normally to this transfer. After the World Cup in England are good for Russian football and the Russian people, despite all political problems.
Fifild House, the Guardian:
I'm not sure Terry's in shape right now. He tried to recruit her, exercising on his own, but can still lag behind the rest. He was never fast – but he read the game well and physically strong. There is no reason why he cannot continue to play at a high level. Terry showed himself well in 0222nd last season. But he needs to play a team with a low line of defense. It is not suitable for a team that plays with a high line of defense. Therefore, there may be problems in Spartak.
Russia is interesting to him. He will be paid good money. Plus it has a Moscow history, which occurred in 2008 in "Luzhniki". This is an additional interesting detail that warms the transition. I doubt John will learn the language, but he must be a professional and a good leader. As Ivanovich at Zenith now.
Terry will always be Chelsea's legend, but he's not in the NS now. Therefore, fans will not regret or condemn him for the transition. Also I do not think that people will worry about the aspect of international relations. The world Championship showed Russia in such a positive light that in football our countries seem quite close. Leave the policy to the politicians!
And what do you think about the transition of Terry to Spartak? Share in comments.