Corina and Mamaeva arrested for two months. What does that mean
Corina and Mamaeva arrested for two months. What does that mean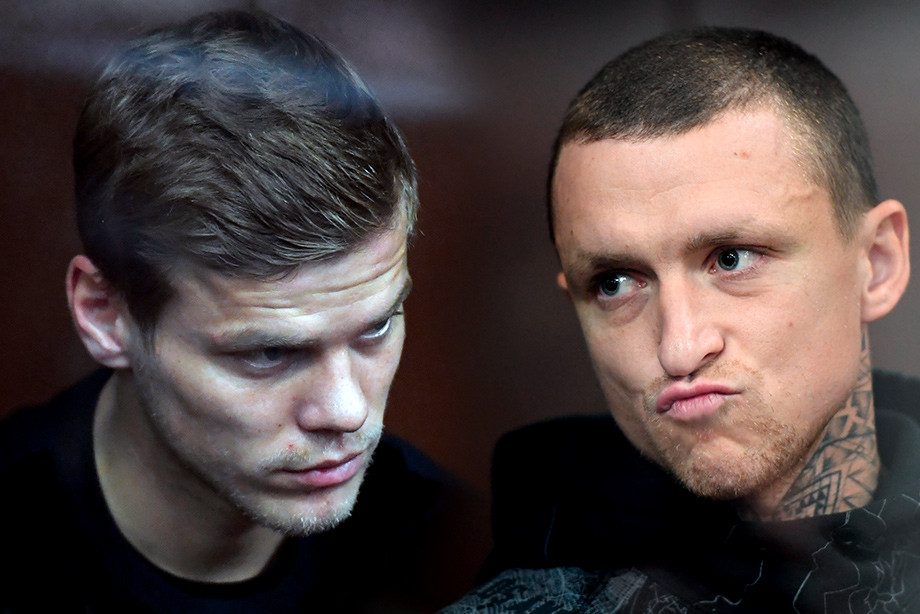 The main fact of the evening
Alexander corina, his brother Cyril and Pavel Mamas were arrested for two months. The court determined that all this time they should be in the remand Prison. It should be noted that the Court determined the maximum possible period of detention, taking into account the article of the Accusation. After this period, a court session will be held, where the guilt of the persons and the penalty shall be established.
Within three days, the mother and the cowards can appeal against the decision to arrest the remand Prison. The appeal should be considered for three days. thus, in the next six days it is possible to wait for other news about the situation of Zenit and Krasnodar Players.
Corina and Mamas will spend 2 months in the remand prison "butyrka". Live
All the details of "the case of mamaeva" are in our Broadcast.
Jail
If the appeal against the decision of the court is not satisfied, before December 8, 2018 both cowards and moms will be detained in remand prison № 2 – "butyrka". Since July 4 in Russia there is a law according to which 1 day spent in the remand prison is equal to 1.5 days in the Colony. This can play an important role in december, when the court will deliver the Verdict. The law does not prohibit the presence of a TV in the remand Prison.
Contracts
Speaking of Contracts. Pavel mamas, speaking in court, separately clarified that in case of arrest "krasnodar" terminates with him a contract. The club has already given an official statement before the court, which indicated a willingness to break the labor relations with the Player. Given the arrest, there is every reason to avoid the contract.
The same situation is with Zenit and Alexander Cocorina. But the club from St. Petersburg did not give any new comments on this topic. apparently, They are ready to wait for the final decision of the court and only then take some steps.
Excuse
At least Igor bushmanov, a lawyer mamaeva, is sure that the case can end before the court reconciliation of the Parties. "i hope the parties will find opportunities for Reconciliation. Today was planned confrontation rate, but, not by our fault, it was Canceled. There we would have had the opportunity to apologize and make a statement to the victim, whose actions he acknowledges and is willing to bear, despite the fact that, based on the case, they were provoked by the victims themselves, " Bushmanov Says.